Het begint allemaal met een gedegen onderzoek naar de brandgevaarlijke plekken in het pand. Daaruit volgen concrete adviezen naar de mogelijke oplossingen waarin we graag vooraf meedenken. Dát noemen we secuur en vormt voor ons de basis om veiligheid de tijd te geven.

Het onderzoek

Elk object heeft plekken die bij een brand aangetast worden, of die een brand zelfs sneller doen oplaaien. Vloeren, draagconstructies, muren, plafonds, deuren, keukens en de inboedel, het zijn allemaal onderdelen die bij een brand snel aangetast worden. Plekken waar buizen, leidingen en installaties door een wand, een plafond of een vloer gaan zijn daarbij extra brandgevaarlijk omdat het vuur daar sneller naar andere ruimtes overslaat. Het is zeer verstandig om daar onderzoek naar te laten doen. Want brand is nu eenmaal letterlijk levensgevaarlijk. Een dergelijk onderzoek kunnen wij natuurlijk in ons beheer laten uitvoeren, in samenwerking met onze vaste onderzoekspartners.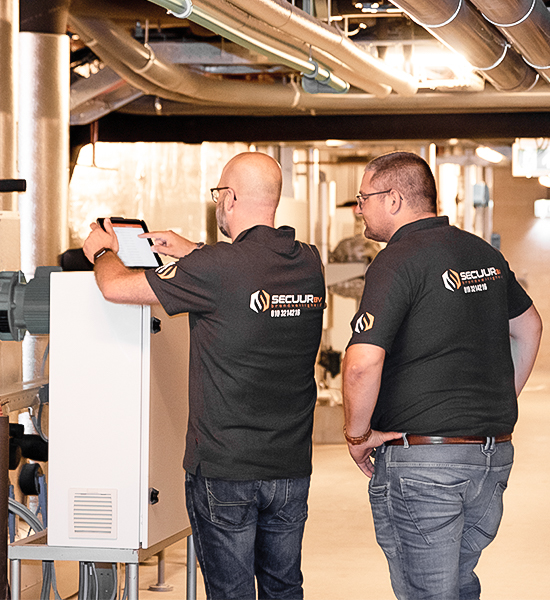 Meedenken

De bevindingen van een dergelijk onderzoek worden in een rapportage met concrete adviezen aan u als opdrachtgever voorgelegd. Wanneer dat onderzoek wordt uitgevoerd door een extern bureau, dan zal Secuur Brandveiligheid BV daarin graag meekijken, meedenken en waar mogelijk aanvullende of alternatieve adviezen geven. Daarbij kijken wij verder dan de eenvoudige oplossingen. Wij kijken vanuit uw belang. Onze aanvullende adviezen en mogelijke oplossingen gaan dan bijvoorbeeld om een financieel beter voorstel. Maar daarnaast kijken we waar dat nodig is ook naar het voorkomen of beperken van mogelijke overlast als gevolg van onze werkzaamheden.